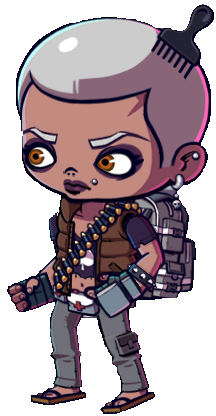 Norma Van Der Plug is Rescue Survivor #1 from Episode 1 that you must save in the Murphy's Law Office on 3 Main St.  It is unknown whether she has any relations with Violet or not. After telling her to escape, she leaves; it is unknown what became of her afterwords.
Her appearance will change every time you play Episode 1. 
Dialogue
Episode 1
It's safe enough for me to escape? Thank you!




Get out while you can